About DeepInter
DeepInter is a deep learning framework to predict inter-protein residue-residue contacts of protein complexes by a triangle-aware protein language model.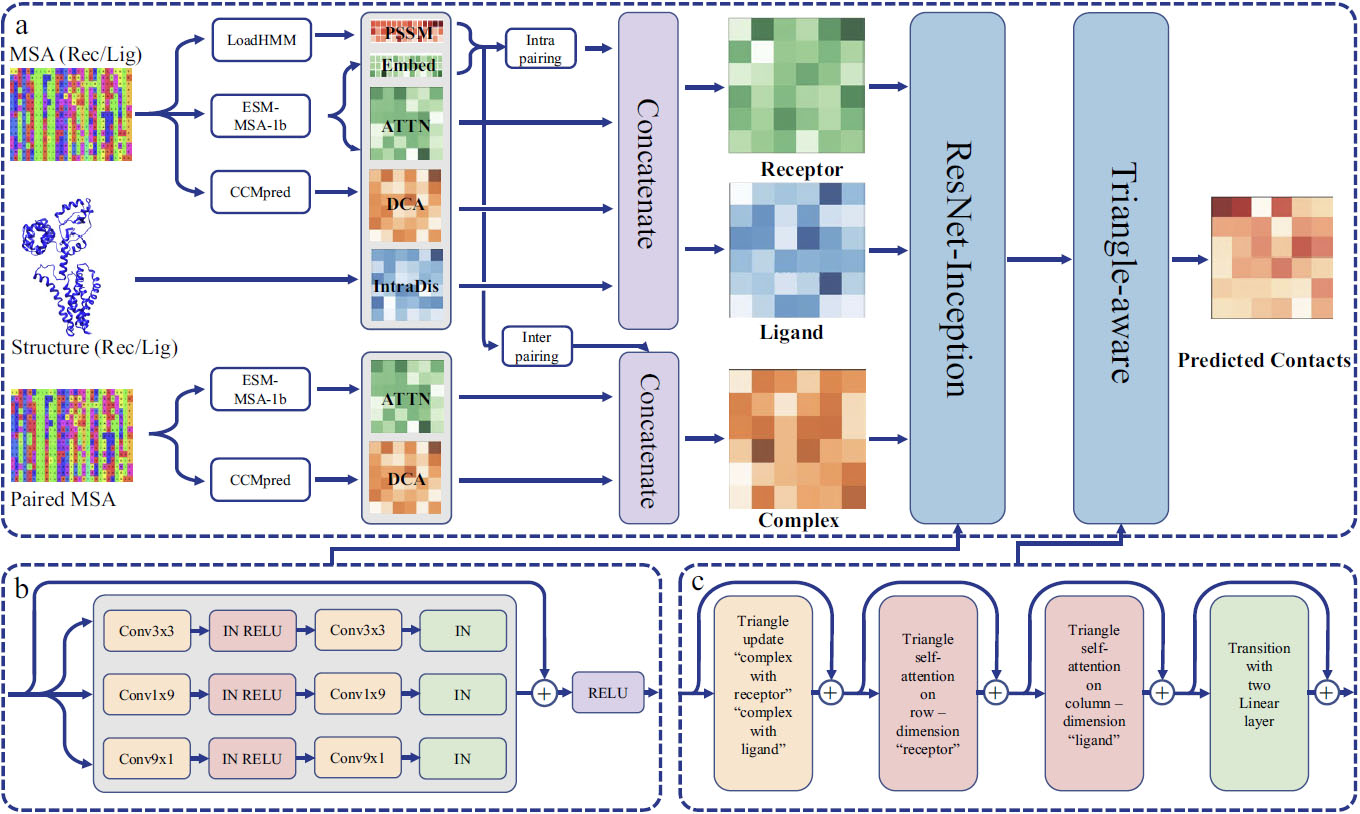 Copyright © 2022 Peicong Lin, Sheng-You Huang and Huazhong University of Science and Technology. Released under GNU General Public License Version 3
Download DeepInter
DeepInter is freely available for academic and non-commercial users. [Download DeepInter v1.0]
If you have any questions regarding DeepInter, please don't hesitate to contact us at huangsy@hust.edu.cn


Reference [1] Peicong Li and Sheng-You Huang, Protein-protein contact prediction by geometric triangle-aware protein language models. 2023, submitted.
© Lab of Biophysics and Molecular Modeling, huanglab@hust.edu.cn